Decarbonisation of the Chilean energy sector
Energy sector accounts for 78 % of the country's emission
Chile strives for a sustainable and clean future. The country has committed itself to carbon neutrality by 2050 and to shut down of all coal-fired power plants latest by 2040. Given its enormous potential of about 1,800 GW of renewable energy, about 72 times the current installed capacity of 25 GW, this goal is more than realistic. Yet some steps are still to be taken, as about 38 % of the electricity produced continues to come from coal. The whole energy sector in Chile is responsible for 78 % of the CO2 emissions, of which electricity production alone accounts for 32%.
In order to reach the goals set by the government, the GIZ supports the Chilean energy transition in various fields: the integration of variable renewables into the grid, regulatory framework, Just Transition, social acceptance of renewable energy parks and innovative solutions like converting coal-fired power plants in renewable assets, sustainable water production and usage (Power-to-Water) and the production of green hydrogen & its derivates.
Chile has the conditions to produce green hydrogen below 2 USD/kg within the next 5 to 10 years
The Atacama Desert in the north of Chile has the highest yearly solar irradiation (2,400 kWh/m2, GHI) worldwide as well as great wind potentials in the south and in the north. High capacity factors permit energy production at very low price, which is key for the economic and competitive production of green hydrogen. Chile has realized that green hydrogen could be the country's next top export alongside copper, but that local market demand is also about to be established (e.g. in the mining sector).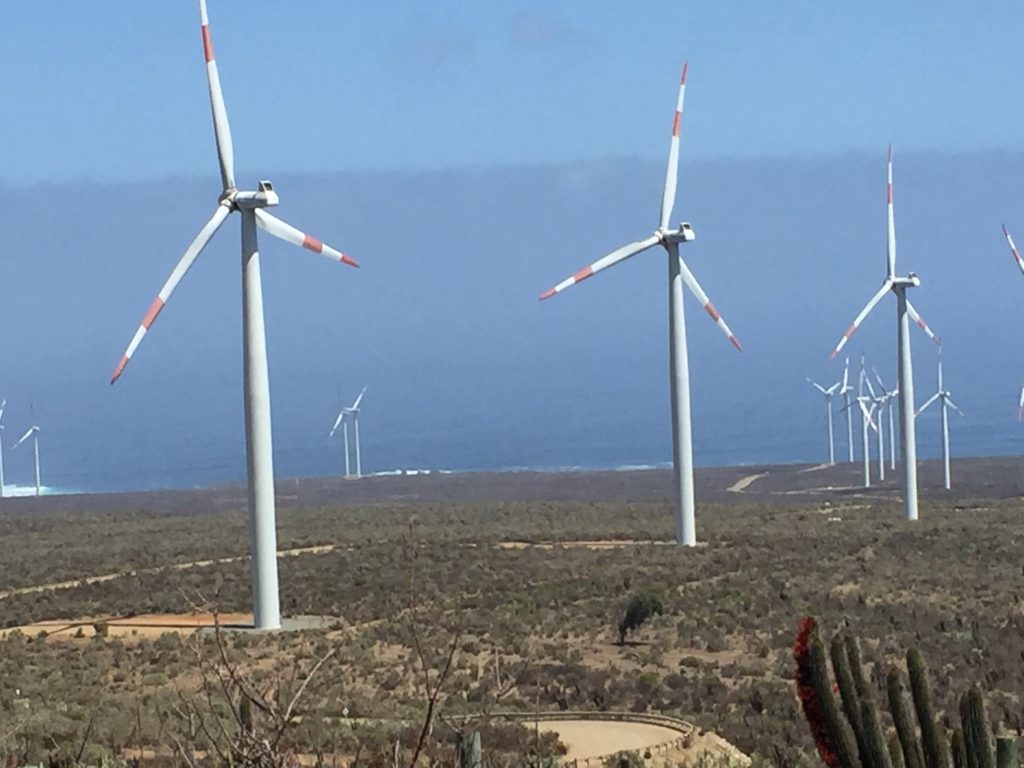 GIZ Chile, on behalf of the BMU, has supported the idea of green hydrogen in Chile since 2014 and has contributed multiple important developments: