Published on March 8, 2021
In celebration of International Women's Day on 8 March we would like to spotlight the activities of the network Women in Green Hydrogen. More than 1,000 women from over 40 countries have joined the network since its inception in November 2020.
WiGH aims to increase the visibility of women in the green hydrogen economy; to connect and empower professionals from around the globe; and to enable a more diverse and inclusive sharing of ideas.
WiGH maintains an international expert database, organises regular networking events, and encourages knowledge exchange through social networks (LinkedIn and Twitter), thus fostering professional opportunities.
Innovation requires diverse perspectives
Diversity and innovation are crucial aspects of the green hydrogen economy. The sector has been experiencing extremely rapid growth, as countries around the globe move to adopt hydrogen strategies. In this dynamic environment, which has witnessed an enormous increase in pilot projects, stakeholders in industry, transport, and energy are eager to recruit the best talent, and are constantly on the lookout for new ideas and solutions.
"It has been widely proven that diversity unlocks innovation and drives market growth, and our sector is in great need of it."

Afkenel Schipstra, Senior Vice President Business Development Hydrogen at ENGIE
The WiGH expert database – setting an end to men-only panels
The decision to launch a database that compiles talented women in the sector was a logical consequence in light of the sector's lack of diversity. The WiGH expert database aims to showcase female expertise, to connect technical experts with decision-makers, and to offer event organisers a valuable tool for finding potential speakers, in order to break the cycle of male-dominated events.
The database contains over 300 profiles of women working in green hydrogen, representing over 40 countries, including entrepreneurs, academics, engineers, policymakers, lawyers, consultants, and many more.
"When looking for speakers, we always try to bring diversity to the stage, but it has been tough. The database makes finding these connections easier, both at the national and the international level."

Carolynn Jaworska, Sales and Marketing Manager for Events and Conferences at Peter Sauber Agentur Messen und Kongresse GmbH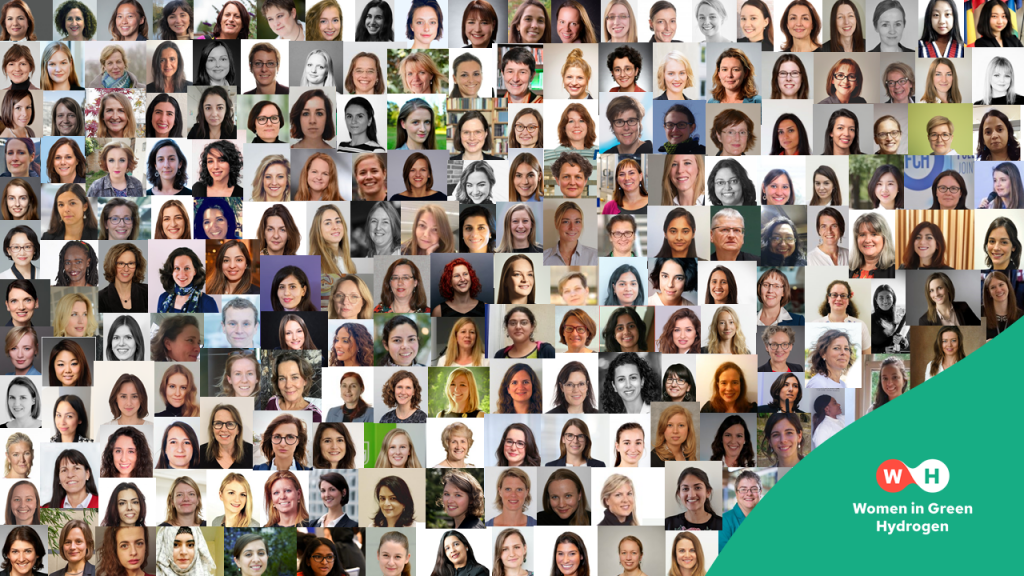 Networking events – connecting women in green hydrogen
WiGH aims to build a vibrant international community that fosters knowledge exchange and professional opportunities. With this goal in mind, WiGH organises regular networking events, allowing members to develop valuable connections while discussing current industry trends.
The first networking event, held in December 2020, marked the start of an ongoing international dialogue. The 130 event participants were excited to encounter such a large group of peers, and were energised by the experience.
"I felt genuinely inspired by the first WiGH networking event. To connect so many experts in so many fields – a well of knowledge and shared experiences from near and far – is just fantastic!"

Åse Bye, Business Manager at PowerCell Sweden AB
Shaping the future of green hydrogen
In the future, Women in Green Hydrogen will seek to further expand its international scope while including new voices in the discussion. WiGH is taking part at this year's International Women's Day by supporting the #ChoosetoChallenge initiative, which aims to call out gender bias and inequality in the green hydrogen world.
If you are a woman in green hydrogen or an event organizer interested in our resources, you can find Women in Green Hydrogen at Twitter and LinkedIn. You can also visit us at www.wigh.network.