Meet the people
making it happen.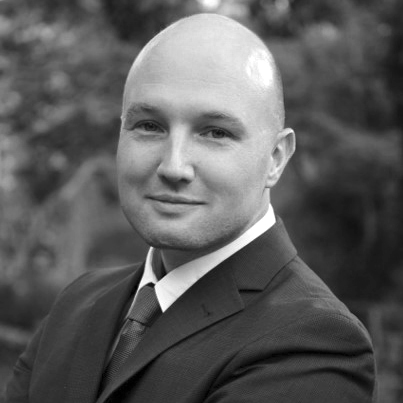 Torsten Schwab
Director PtX Hub
(Focus Technology)
Torsten Schwab
Director PtX Hub (Focus Technology)
Based in Berlin, Germany
Torsten Schwab is the coordinator of the "PtX Hub". The last years, he managed the IKI-project "Climate Neutral Alternative Fuels" in Brazil – BMU's first PtX project within the PtX Action Program. He has been with GIZ since 2004, promoting the use of renewable energies, first in rural electrification, then in energy planning for specific technologies (solar, wind, bioX), and lately renewables as a source for clean aviation fuels. He holds MSc degrees in both Engineering Cybernetics and WASTE ("Water, Air, and Solid Waste Treatment Engineering"), both from the University of Stuttgart.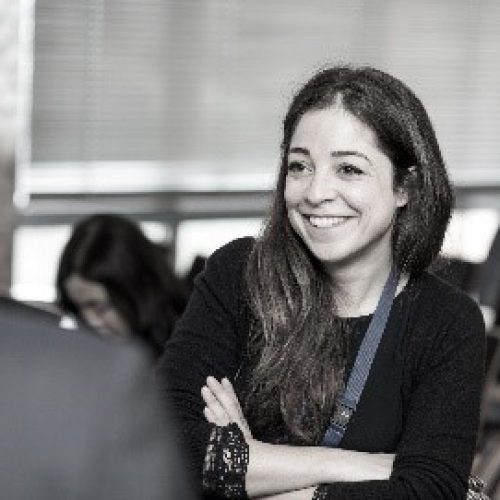 Carolin Capone
Director PtX Hub
(Focus Policy)
Carolin Capone
Director PtX Hub (Focus Policy)
Based in Berlin, Germany
Since March 2021 I have led PtX Hub activities, focusing on cooperation with our partner countries: Argentina, South Africa and Morocco. I have worked in different positions in and outside of GIZ, mostly in research and consulting on clean transport and renewable energy. For the last three years, I was responsible for the GIZ's clean transport projects in Thailand and in the ASEAN region.
I studied Environmental Engineering and Environmental Resource Management at the Brandenburg Technical University in Cottbus and Saitama University in Japan, and have since worked in Thailand, Japan, Colombia and Peru.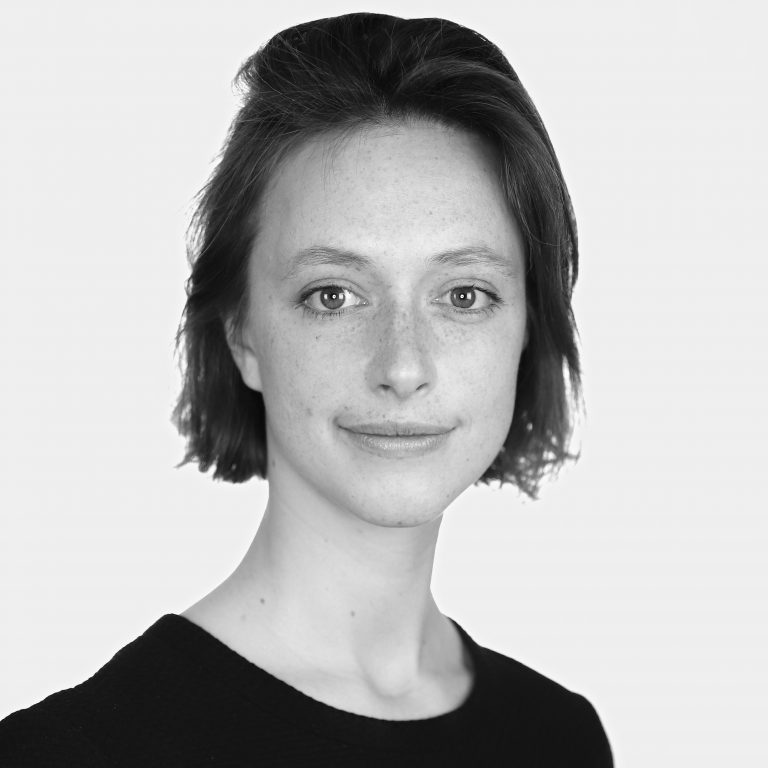 Charlotte Hussy
  Country Outreach
Charlotte Hussy
Country Outreach
Based in Berlin, Germany
I advise on sustainable e-fuels and feedstocks and support the implementation of the PtX Hub. With our partners, we identify PtX business cases and initiate projects. My goal is a sustainable production, sourcing and allocation of PtX inputs, processes and products, as well as global win-win partnerships.  I'm passionate about sustainable transport and love to use my bicycle for commuting regardless of weather conditions and baggage dimensions. Before joining GIZ, I worked for five years at Ecofys/Navigant – a consultancy for the energy transition – and at the Electric Power Research Institute in Palo Alto (USA) on energy storage.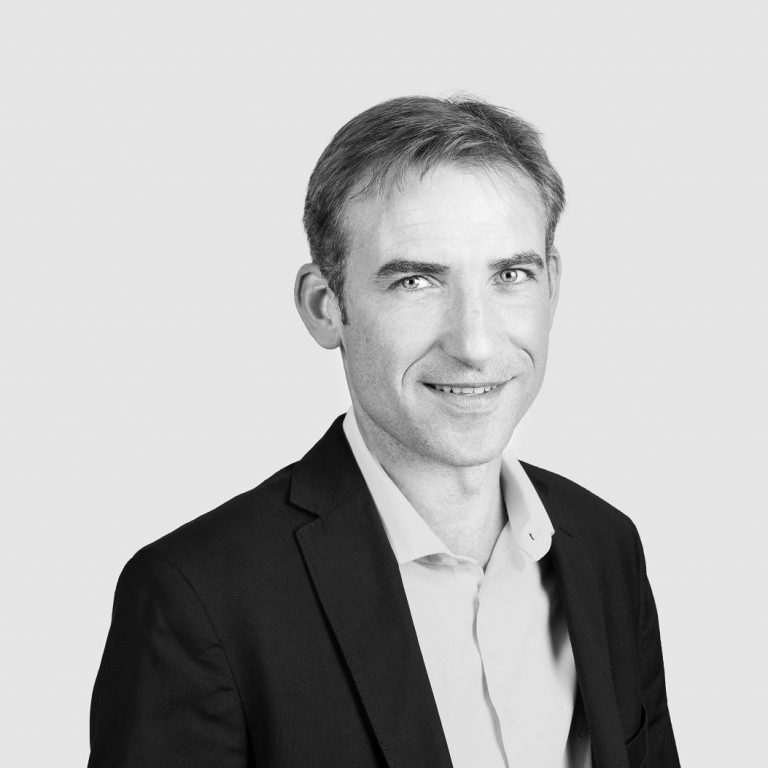 Frank Mischler
Policy & European Cooperation
Frank Mischler
Policy and European Cooperation

Based in Brussels, Belgium
We are entering the decisive decade to mitigate the harshest effects of climate change and – so my conviction – we will only be able to manage if hydrogen and PtX from renewable energy sources play an important role. I am leading the Brussels Team of the PtX Hub, follow policies and regulations of the European Union closely and their implications for developing and emerging countries. I am concerned with building a global system that allows for frictionless trade in renewable hydrogen and derivatives, with a particular focus on setting up a book & claim system for sustainable aviation fuels.
Before joining the PtX Hub, I supported the European Union's climate diplomacy efforts with G20 countries.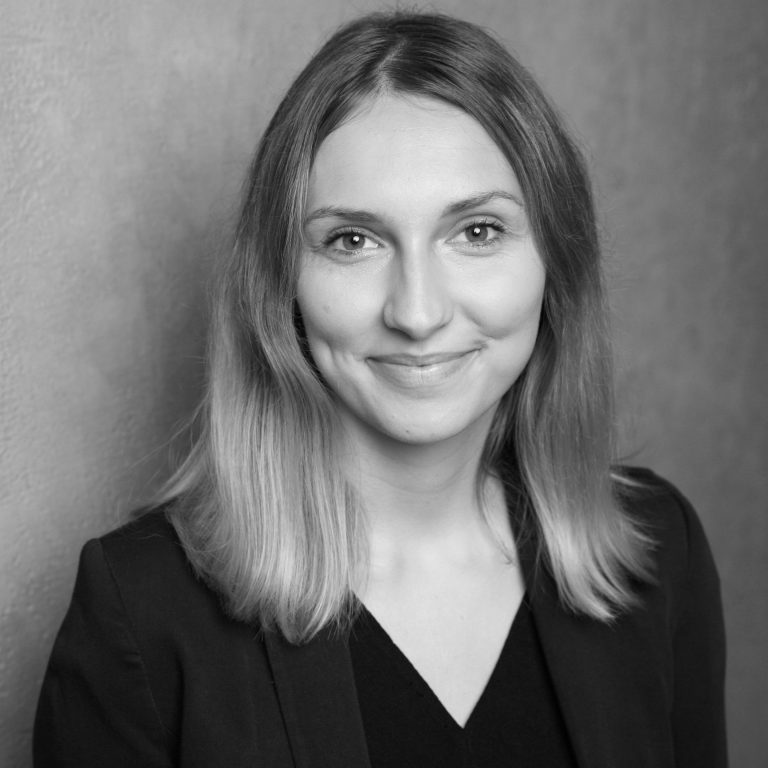 Maren Schöttler
Communications
Maren Schöttler
Communications
Based in Berlin, Germany
I am responsible for the communication activities and outreach of the PtX Hub. I am excited to have joined the team and be working towards the common goal of limiting global warming. I believe that in catalysing PtX technologies, we can make defossilisation in all sectors possible and enable countries to reach the goals of the Paris Agreement. 
Prior to starting in the PtX Hub, I worked for the GIZ in fostering collaboration between the private sector, political actors and researchers to create sustainable business models addressing developmental challenges. Before that, I supported the energy dialogues between the German Ministry of Economic Affairs and Energy and partner countries at adelphi consult in Berlin.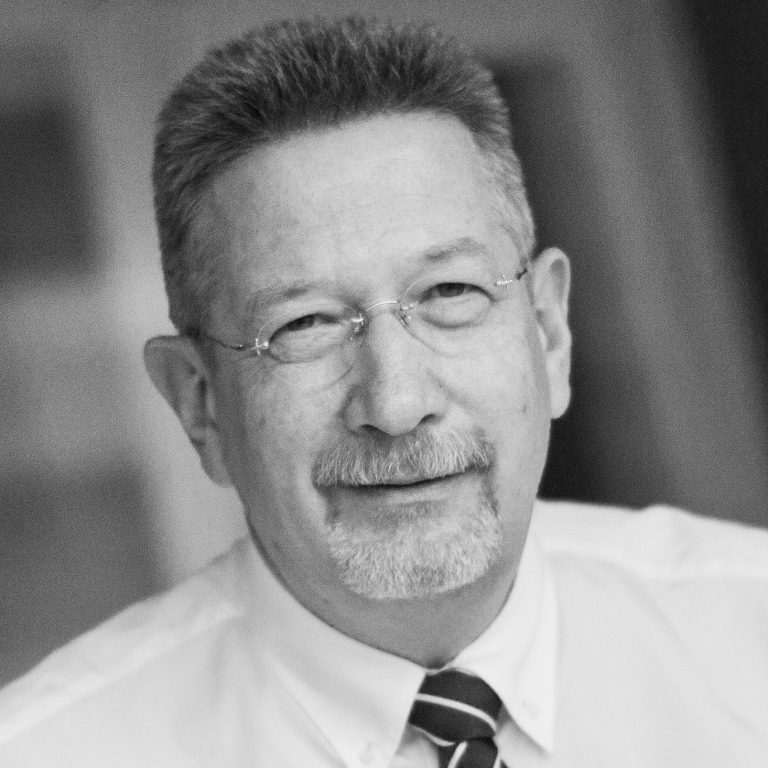 Heino von Meyer
Sustainability & Global Relations
Heino von Meyer
Sustainability & Global Relations
Based in Berlin, Germany
I enjoy being part of the highly competent and creative start-up team of the PtX Hub. Our mission is to catalyse green hydrogen solutions on a global scale, focussing in particular on sustainability along the entire value chain. My role as Head Global Relations and Networking is to liase and partner with international institutions, initiatives, and individuals engaged in Power-to-X development advancing S4F: Sustainable fossil-free fuels and feedstocks. Prior to working with GIZ, I was a Senior Economist at the Organisation for Economic Co-operation and Development (OECD) for three decades. From 2002 to 2019, I served as Head of the OECD Berlin Centre.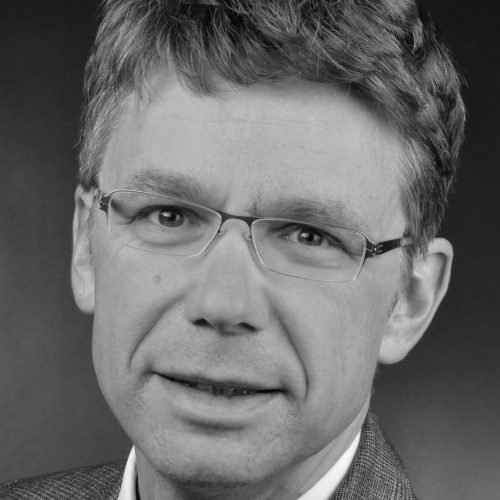 Elmar Schuppe
Training Development
Th. Elmar Schuppe
Training Development
Based in Bonn, Germany
As I was always interested in environmental and climate protection and fascinated by related questions of how the world can adequately secure energy supplies, I have found the perfect job here at GIZ targeting comprehensive and long-term decarbonisation solutions for the whole economy. At the moment I am working to build up a secretariat for sustainable synthetic fuels, otherwise known as PtX. Before joining GIZ in 2015, I supported a renowned Indian think tank in New-Delhi and practiced energy economics both in the German energy industry and at the Institute of Energy Economics at the University of Cologne (EWI). As an economist, I am convinced that effective climate protection is not possible without putting a reasonable price on GHG emissions.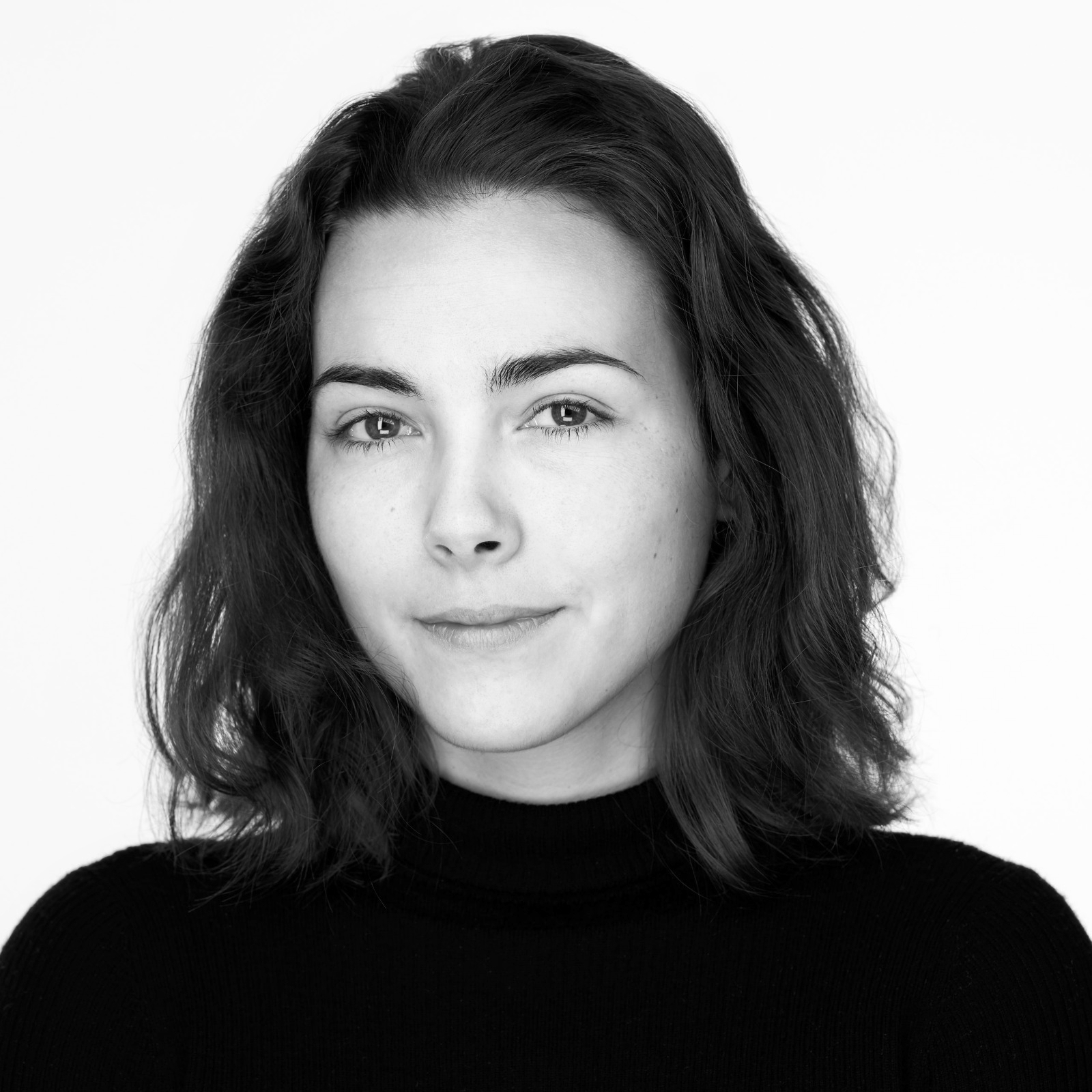 Elisabeth Kriegsmann
Training Organisation
Elisabeth Kriegsmann
Trainin Organisation
Based in Berlin, Germany
In May 2021, I joined the  PtX Hub, since then I form part of the PtX trainings team. I'm holding a master's degree in International Economics from the Berlin School of Economics and Law. During my studies I dealt with socio-economic and ecological sustainability issues and the green transition of the German automobile industry. After my graduation, I collected working experience in the UNECE prior to join the PtX Hub.
Climate change is a multi-faceted issue that all of us are facing. I believe that only a holistic approach can tackle this challenge. With Power-to-X we can transform renewable energy into a broad range of products for agriculture all the way up to cosmetics, using mostly – but not exclusively – hydrogen as a vehicle to produce these end products. The goal is to not stop here, but to also consider environmental prerequisites and social aspects of each location and hence trigger an overall improvement of the environmental, social and economic situation in the respective regions.
I am happy to have joined the PtX Hub Team and contribute to the spread of knowledge about the possibilities of Power-to-X technologies around the world while simultaneously learning a lot every day myself.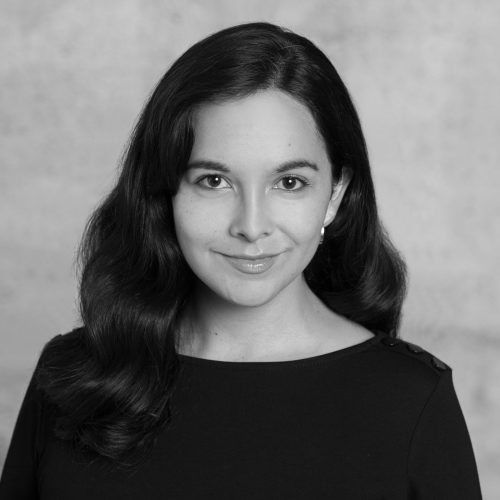 Sonia Rueda
Aviation & Chemical Industry
Sonia Rueda
Aviation & Chemical Industry
Based in Berlin, Germany
I advise the PtX Hub on Power-to-X in the chemical industry. 
I am passionate about sustainable development solutions and inspired by every action that contributes to tackling one of the major problems of current society: Climate change.
Before joining the Hub, I gained in-country experience in developed and developing countries in positions where I worked on capacity building and technical support around the topic of energy transitions and energy statistics.
I worked at the International Renewable Energy Agency IRENA in UAE and in the biochemical industry in Colombia.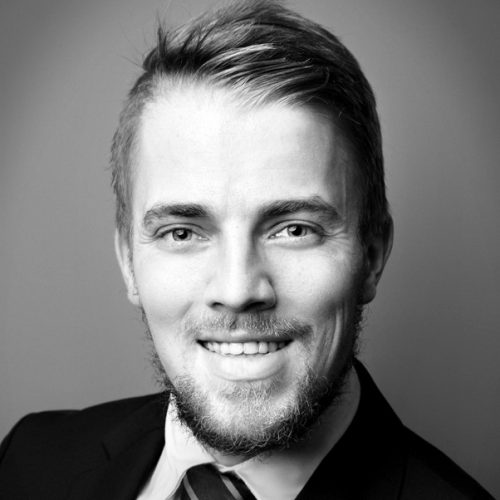 Manuel Andresh
PtX Innovation
Manuel Andresh
PtX Innovation
Based in Bonn, Germany
I advise the PtX Hub on Power-to-X in the chemical industry.
In the past years, I have been working on the sustainability assessment of Power-to-X technologies and developed a special interest in their social and ecological sustainability aspects in the context of locations around the world. 
I studied Life Cycle & Sustainability at Pforzheim University and currently pursue my doctorate at Karlsruhe Institute of Technology.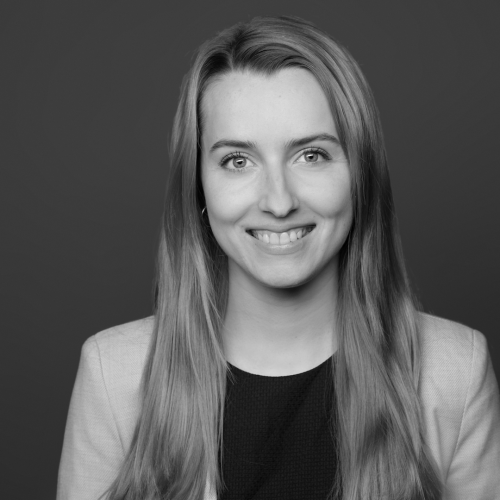 Johanna Friese
PtX Certification
Johanna Friese
PtX Certification 
Based in Bonn, Germany
I am motivated in my work by the goals of the Paris Agreement and have always regarded hydrogen in this context. It is therefore my strong belief that sound sustainability standards are needed to ensure the positive climate impact of this energy carrier. As part of the Brussels Team of the PtX Hub, I am working to strengthen the multilateral dialogue with the EU and G20 countries towards reaching global agreement on sustainability criteria and certification schemes that will facilitate a global market for green PtX products.
Prior to joining GIZ, I spent two years working as an Expert in International Energy Policy at the German Energy Agency, focusing on European energy and climate policy. I am an Economist by training and completed my Master's degree in Economics at Peking University.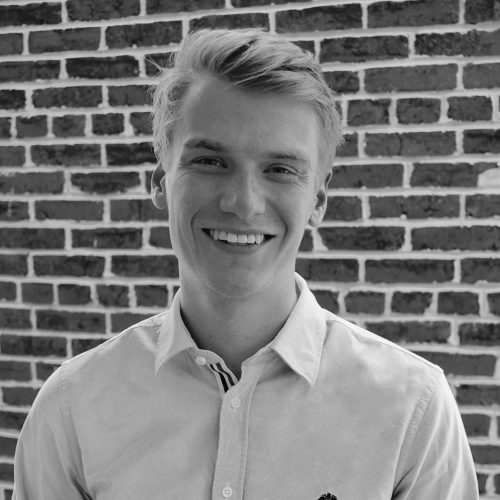 Jan-Hendrik Scheyl
PtX Sustainability & Certification
Jan-Hendrik Scheyl
PtX Sustainability & Certification 
Based in Bonn, Germany
Defossilising various industries with PtX can effectively contribute to reaching international climate targets. The integration of PtX in supply chains across the world is a challenge that can be tackled best by cooperating on a global level with the many stakeholders involved.
As part of the Brussels Team of the PtX Hub, I engage at the intersection of certification, sustainability, and standards.
Before I joined the PtX Hub, I worked in sustainability consulting as a project manager for two years, where I advised international clients on EU regulations, developed certification concepts, and conducted greenhouse gas emission calculations for fuel supply chains.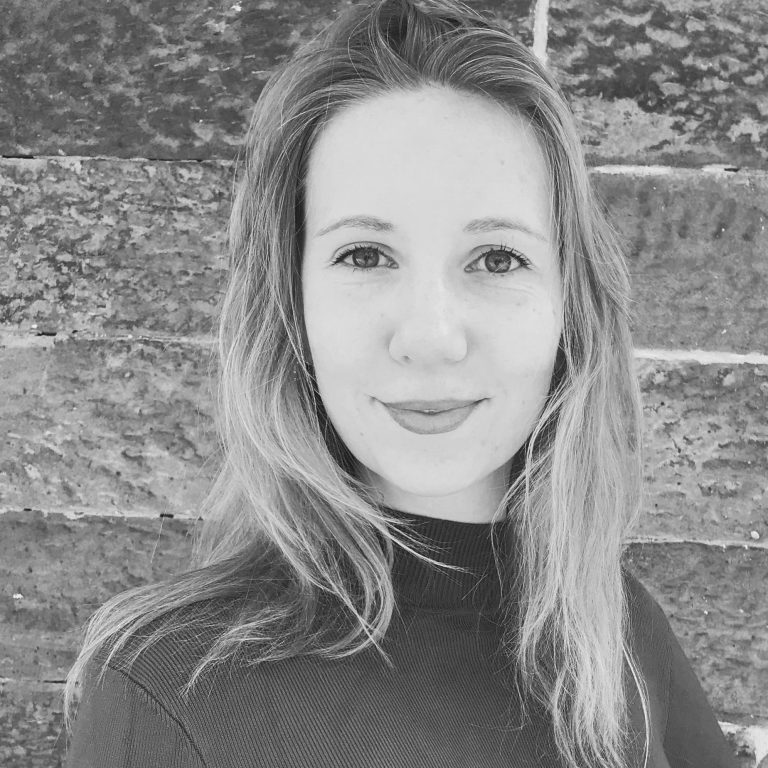 Carla Reihle
PtX Country Potentials
Carla Reihle
PtX Country Potentials
Based in Bonn, Germany
Meeting the commitments under the Paris agreement, innovative and sustainable solutions like Power-to-X are needed. Therefore, I am very excited to work for GIZ. I will support the team by analysing the PtX potentials of selected countries to target a sustainable and long-term decarbonisation of all sectors. Before joining the Changing Transport team, I gained experience in the transport sector supporting Daimler AG with the implementation of Well-to- Wheel analyses. Additionally, I wrote a concept study for GIZ on a solar powered E-Bike rental to improve the mobility in rural Namibia. 
I hold a Bachelor's degree in environmental engineering and am currently a Master's student at the University of Natural Resources and Life Sciences in Vienna. I am very happy to join the team and contribute to a sustainable development where no one is left behind.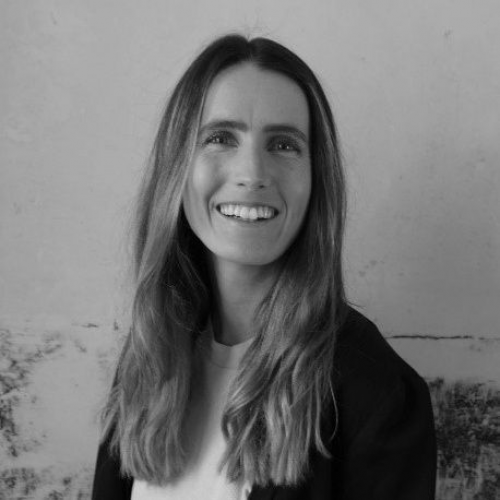 Mascha Kuzay
Business Opportunities and Allocation in Partner Countries
Mascha Kuzay
Business Opportunities and Allocation in Partner Countries
Based in Berlin, Germany
I focus on cross-cutting issues among the our partner countries Argentina, Morocco and South Africa such as knowledge exchange, methodologies, export markets and sustainability. With the PtX Hub, my aim is to disseminate best practice approaches and to inform the political debate in Germany, the EU and regional markets. 
My personal interest and motivation lies in supporting efficient allocation of resources by enabling sustainable production and application of PtX products.  Hereby, I consider local added value and close cooperation with our partners in the countries as key factors for favourable outcomes. 
Previously, I worked for the International Climate Initiative at the German Federal Ministry for Environment, Nature Conservation and Nuclear Safety where I focused on climate mitigation and adaption in Eastern Europe and Central Asia.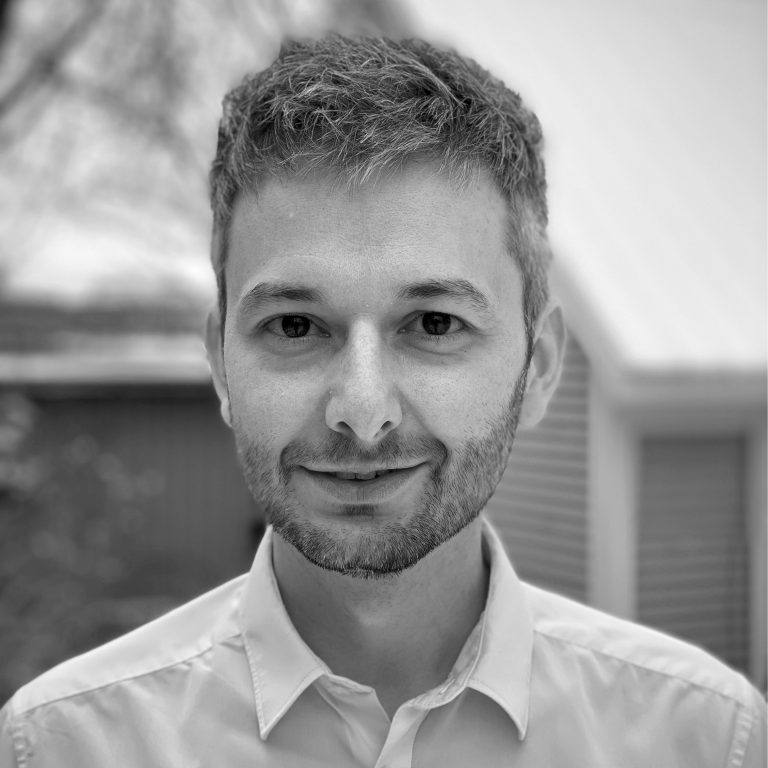 Alexander Mahler
Lead South Africa
Alexander Mahler
Lead South Africa 
Based in Pretoria, South Africa
I lead the country component South Africa and advise on synthetic fuels in the PtX Hub. The Hub's main goal is to catalyse defossilised economies globally. It is funded by the German Ministry for the Environment, Nature Conservation and Nuclear Safety and implemented by the GIZ.
Before joining GIZ, I was the Deputy Managing Director and Head of Transport Policy at Green Budget Germany, a German environmental think tank, where I focused on economic instruments in air and road transport.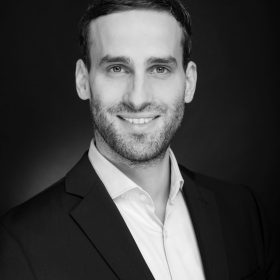 Stephan Remler
Lead Argentina
Stephan Remler 
Lead Argentina
Based in Buenos Aires, Argentina
I work on fostering the development of a local PtX market in Argentina in the mid- and long-term. With this aim in mind, I work together with local experts and institutions involved in PtX and green hydrogen. We are looking into attractive scenarios and applications for PtX in the Argentinean context and support the dialogue between different kinds of stakeholders linked to PtX in Argentina and the region. 
Before joining the PtX Hub I worked several years with GIZ in Chile on strengthening renewable energies as well as with private sector companies in Germany active within the renewable energy sector.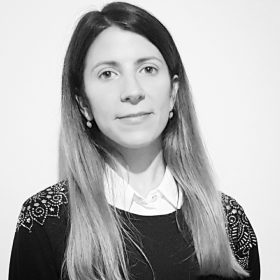 Veronica Chorkulak
Argentina – Fertiliser Industry
Veronica Chorkulak
Argentina – Fertiliser Industry
Based in Buenos Aires, Argentina
I support the development of sustainable markets for green hydrogen and PtX as fundamental pieces for Argentina's energy transition. With our partners, we advise on the development of allocation scenarios for selected PtX products, analyzing value chains and providing suggestions to improve the regulatory framework for the production, use and export of PtX products.
I am passionate about promoting sustainability in the energy sector and industry, and I love working as a team to achieve satisfactory results.
I have a Bachelor Degree in Economics, a Master Degree in Environmental Management and a Specialization in the energy sector. Before joining GIZ, I worked at multi-stakeholder initiatives to promote sustainability in supply chains, and at the Secretary of Energy analyzing energy projects from a technical, economic, environmental and regulatory perspective.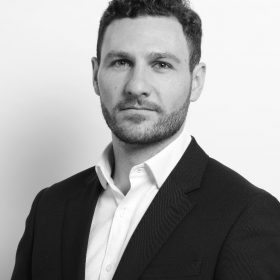 Sebastian Retuerto
Argentina – Energy Market
Sebastian Retuerto
Argentina – Energy Market
Based in Buenos Aires, Argentina
Nature lover, strong advocate for sustainable resource management and passionate about energy. I am part of the PtX Hub, a GIZ project aimed at developing sustainable hydrogen/PtX markets and contributing to accelerate the global energy transition and reduce the GHG emissions across different sectors.
My current role is to support the deployment of the project in Argentina, my home country, working alongside the national government and other key stakeholders. Responsible for the implementation of the programme, my role spans the planning and management of various activities, including the development of allocation scenarios, delineation of regulatory frameworks, and coordination with strategic partners among others.
I am an economist with an MSc. in Energy, Environmental Technology and Economics (City, University of London). Prior to joining GIZ, I worked for the Argentinean Ministry of Energy and Mining and the national oil company of Argentina, YPF S.A. , and provided advisory services to various projects on wind and solar energy.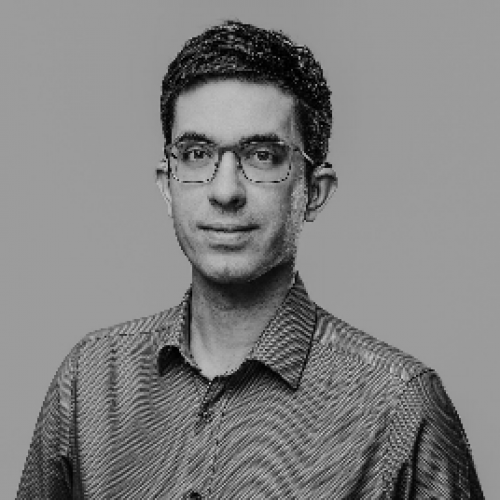 Matthias Rilling
Lead Morocco
Matthias Rilling
Lead Morocco
Based in Berlin, Germany
At the PtX Hub, I focus on Morocco and North Africa. I am convinced that PtX can contribute to the last mile decarbonisation of the economy and that it gives the South's countries the opportunity to establish a lasting and sustainable industrial sector.
Before joining GIZ in March 2021, I worked in the energy industry, mostly for TotalEnergies. I hold degrees from both Sciences-po and UCL.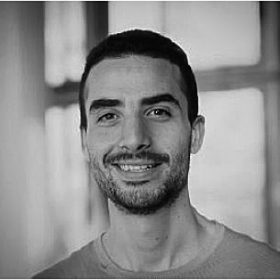 Amine Rhouma
North Africa Assistant
Amine Rhouma
North Africa Assistant
Based in Bonn, Germany
I joined the PtX Hub in May 2021 and have since supported the team in forecasting challenges to green hydrogen, ammonium, and methanol production in North Africa.
I am currently studying my master's degree in Process Technology at the Technical University Cottbus in Brandenburg, where I focus on the intersection between chemical processes, industrialisation and the environment. Before joining the PtX team, I gained experience in the industrial energy sector working as an Intern in Euro-k GmbH and Tunisian Chemical Group.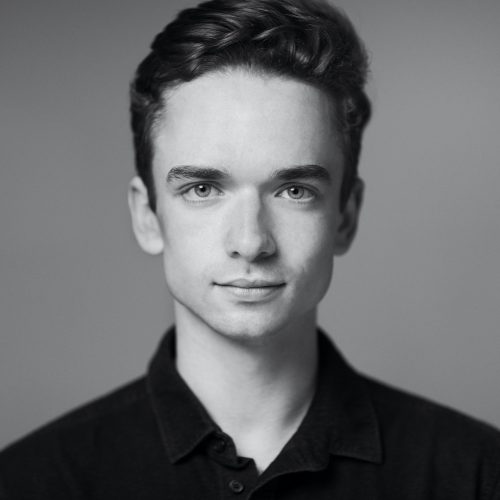 Edward Beales
EU Assistant
Edward Beales
EU Assistant
Based in Berlin, Germany
As a Young Professional at GIZ's PtX Hub, I am working particularly closely with the Strategic Partnerships for the Implementation of the Paris Agreement (SPIPA) project in relation to the EU's climate diplomacy with G20 states.
I am excited to work on the topic of green hydrogen and its derivatives because of their potential role in decarbonising dependent sectors. This will help to enable states to meet their commitments under the Paris Agreement and to tackle the climate crisis.
I am currently a Master of International Affairs (MIA) candidate at the Hertie School in Berlin, where I am specialising in Security and Sustainability. I hold a Master of Arts (Hons) in International Relations and Modern History from the University of St Andrews in Scotland. During my studies, I have interned at the European Commission's DG DEVCO, which formulates the EU's international development policy.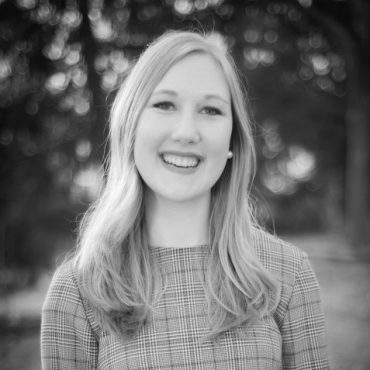 Katrin Hermann
Communications Assistant
Katrin Hermann
Communications Assistant
Based in Berlin, Germany
I am responsible for supporting the implementation of communication strategies and developing our social media channels at the PtX Hub and Women in Green Hydrogen. 
I completed my master's degree in international affairs at the Hertie School in July 2021. My focus was on sustainability & climate, security and gender equality. I previously completed my undergraduate degree in European Studies at Maastricht University in the Netherlands. 
Prior to the PtX Hub, I worked in marketing and sales roles in the private sector, as well as for a non-profit startup which focused on sustainable and innovative projects. I am interested in shifting my focus towards climate policy and international development, with the goal of achieving a carbon-neutral future.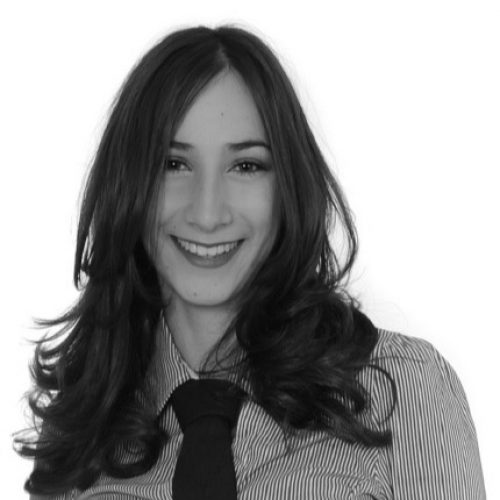 Sarah Lalee
Country Activities Assistant
Sarah Lalee
Country Activities Assistant
Based in Berlin, Germany
I joined the PtX Hub in November 2021.
I am currently finishing the master programme "Integrated Natural Resource Management" at the Humboldt University Berlin. Here, I studied policies and institutions which enable sufficiency and resource efficiency, taking into account the environmental, economic and social dimension.
Priorly, I worked in the renewable energy sector in the project development department.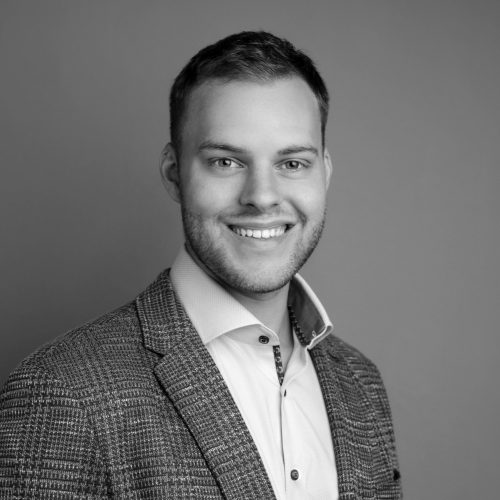 Felix Thomas
Trainings Assistant
Felix Thomas
Trainings Assistant
Based in Berlin, Germany
My task is the identification of new synergy potentials and technical-combinative possibilities for the production of electricity-based energy carrier derivatives of PtX concepts and their implementation in an international context with a special focus on the energy and chemical sector.
I decided to study Industrial Engineering and Economics, in which I currently pursue my B.Sc. at the Karlsruhe Institute of Technology. My thesis on a techno-economic analysis of PtL plants as well as previous projects have given me a comprehensive overview of the core components in PtX processes including the production and utilization of various PtX products.
I am very pleased to be working in the PtX Hub where I can combine my fascination for technological solutions with tackling some of the biggest challenges we face as a worldwide community.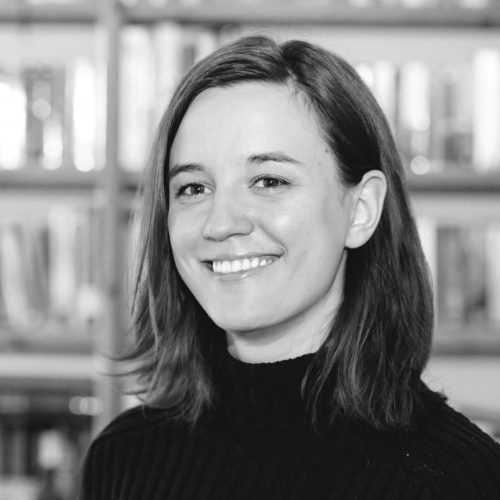 Jana Summa
Trainings Assistant
Jana Summa
Trainings Assistant
Based in Bonn, Germany
 After joining the PtX Hub in March 2022, I currently support the organisation and implementation of the Power-To-X Trainings. 
I hold a Master of Science in Global Sustainability Science from Arizona State University and Leuphana University. During my studies I focused on socio-ecological systems resilience for climate change mitigation, with a special interest in sustainable urban food systems as well as socio-ecological restoration of urban greenspaces. Previous to this, I studied International Culture and Management at Cologne Business School. 
I am excited to work on developing the potential of PtX in the field of energy transition and reaching carbon neutrality, both in a domestic an international context.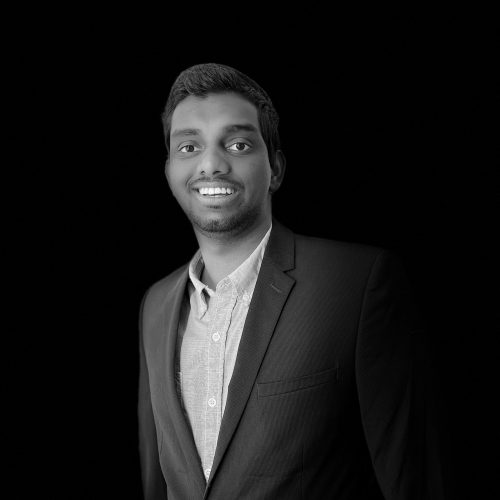 Binura Perera
Trainings Assistant
Based in Bonn, Germany
I am involved with the country engagement team in identifying the country potentials for the implementation of PtX technology and industry applications. Also, I am supporting the startups and research teams in the domain under the PtX-Innovate initiative.
I am currently reading for my masters in Renewable energy at the University of Oldenburg and writing my thesis on the PtX potential analysis methods.
I come from Sri Lanka and prior coming to Germany, I was involved in the capacity of a sustainable engineer attached to the textile industry where I was a part of a team which pioneered and created sustainable engineering benchmarks for the industry.
Binura Perera
Country Activities Assistant