New briefing on certification for green hydrogen and Power-to-X
Green hydrogen and Power-to-X (PtX) solutions offer promising pathways for defossilising different sectors. As demand is triggered by both regulatory incentives and voluntary ambitions of private companies, only sound certification can provide assurance to investors, customers, and regulators that these solutions adhere to certain standards and requirements (e.g. in terms of sustainability).
The International PtX Hub together with Öko-Institut ​has developed a briefing that provides an introduction to the topic of certification for green hydrogen and PtX. The briefing paper discusses
the need for certification,
the elements and actors of certification systems,
different tracking approaches,
challenges associated with implementing certification schemes (e.g. data availability and verification),
key considerations that stakeholders should take into account when developing and applying certification,
and examples of existing certification programs and initiatives.
Click below to read the briefing (in English).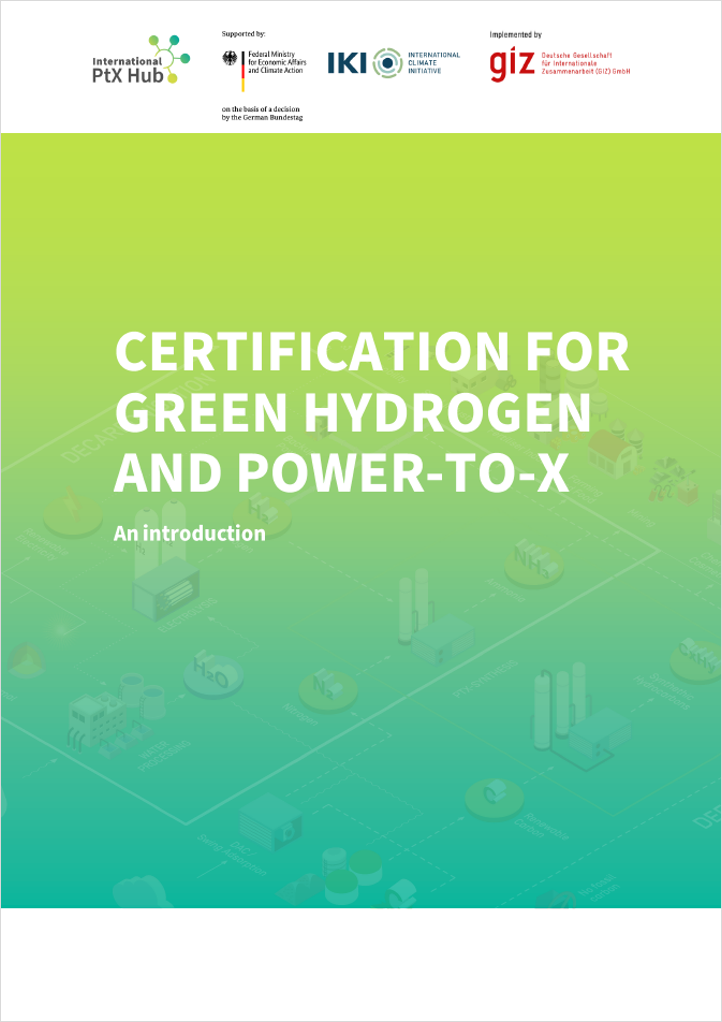 Jan-Hendrik Scheyl contributed to this article.