Let's make total climate neutrality possible!
We at the International PtX Hub believe that​…
we can keep all our modern amenities without harming the ecosystem
renewable electricity is the best way to defossilise supply chains
PtX fuels and chemicals can close the gap to creating a 100% fossil-free world
PtX also offers countries an opportunity to become increasingly independent through locally produced fuels and chemicals
The International Power-to-X Hub is a center for technological innovation, creativity, and political leadership located in Berlin. We believe that PtX can help defossilise a range of industries, including food, cosmetics, fertilizers, chemicals, steel, and cement, as well as modes of transport such as planes and ships that cannot directly use renewable electricity. Together with our partner countries, we aim to make the most of this technology's tremendous potential.
The International Power-to-X Hub Berlin is part of the International Climate Initiative (Internationale Klimaschutzinitiative, IKI) and is implemented by the Deutsche Gesellschaft für Internationale Zusammenarbeit (GIZ) GmbH on behalf of the German Federal Ministry for the Environment, Nature Conservation and Nuclear Safety (BMU).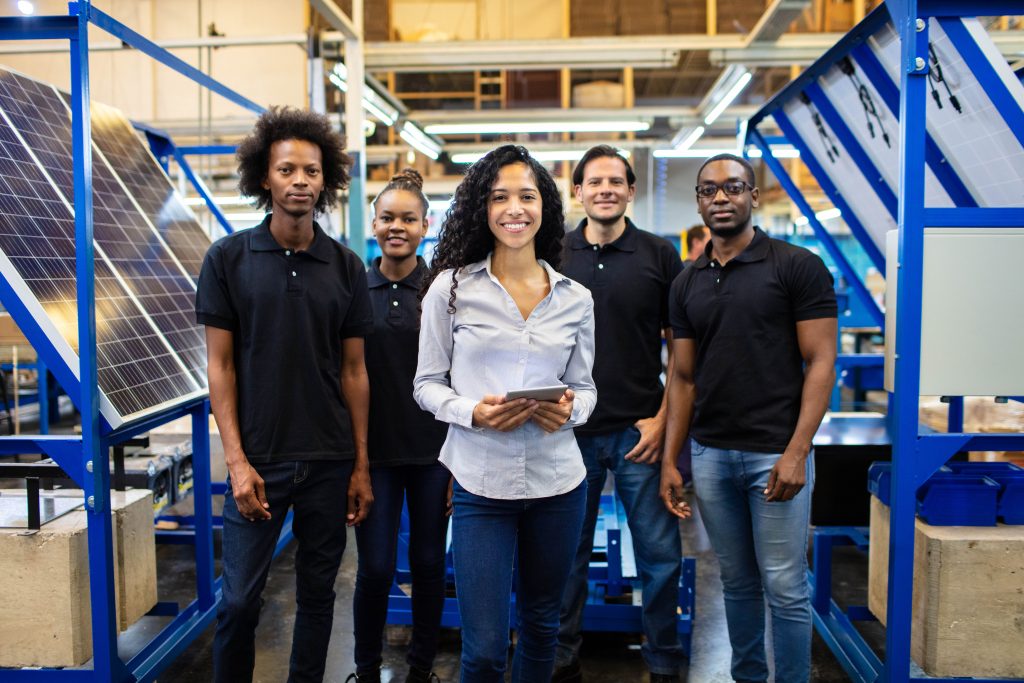 In order to reach the goals of the Paris Agreement, significant and rapid emission reductions are needed in all sectors of the global economy. However, PtX is not sustainable by default. Agreed sustainability standards are the basis for a fully climate-neutral, socially and ecologically sound PtX production. The PtX Hub ensures the development of sustainability criteria to secure the production of certified sustainable PtX products and reliable long-term conditions for investment.
No one can achieve climate neutrality all alone. Therefore, the PtX Hub provides a dialogue and networking platform for experts and promotes partnerships, initiatives and processes to broaden and share the knowledge on promising sustainable PtX technologies. Furthermore, we publish knowledge products ourselves and organise workshops and training for anyone interested to develop PtX capacities.
We empower decision makers
A fully defossilised economy is only possible if all countries pull on one track. The PtX Hub brings together decision-makers from politics, business, science and civil society to inform them about the enormous benefits of PtX and accompany them on their way to a climate-neutral future.
We foster market development
Investing in PtX means investing in a sustainable and independent energy future. To ensure a successful technology adoption, the PtX Hub aims to prepare the market uptake of PtX business cases on a global scale. We identify global funding and match it with projects. To facilitate climate-effective allocation of PtX products across all sectors tapping into market potentials is crucial to leverage existing opportunities.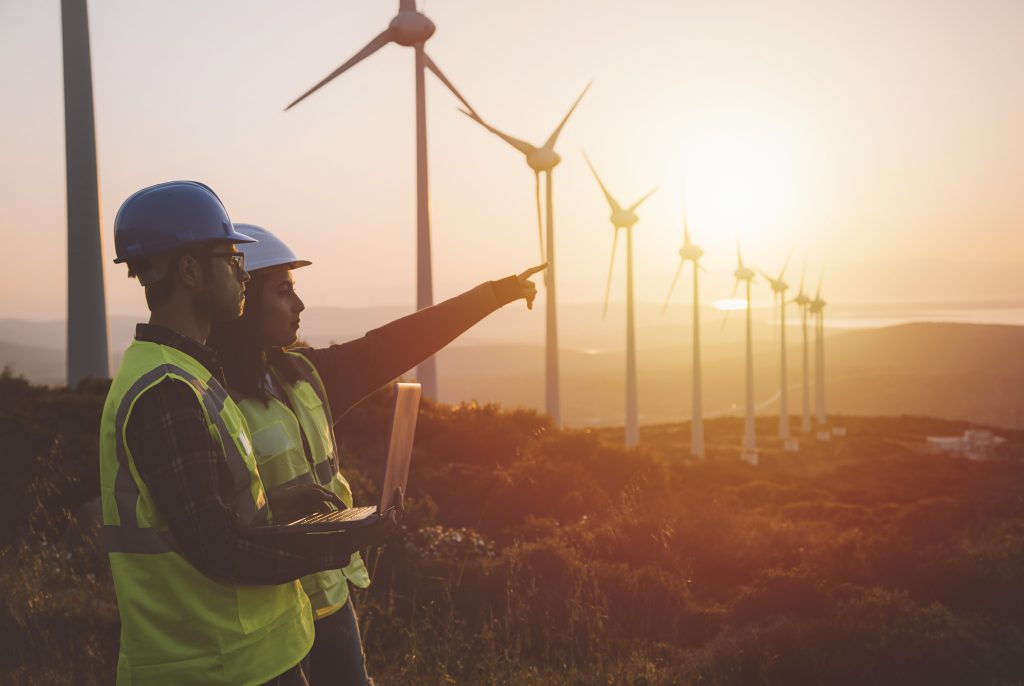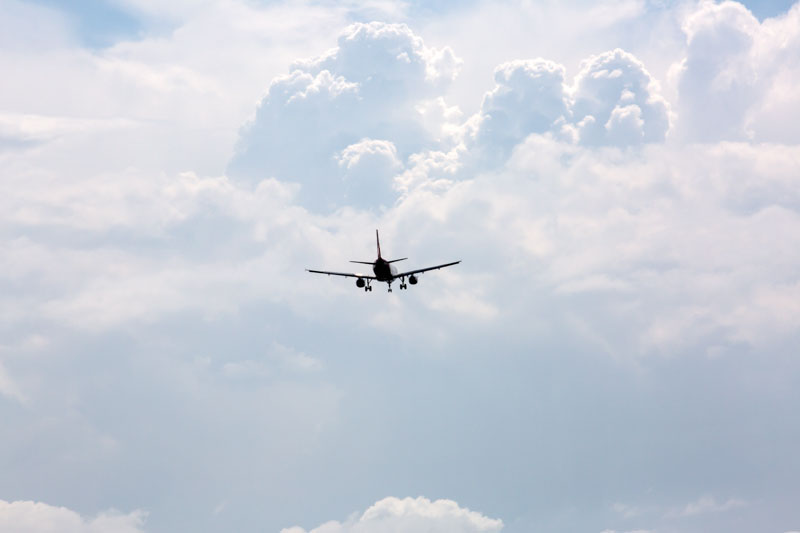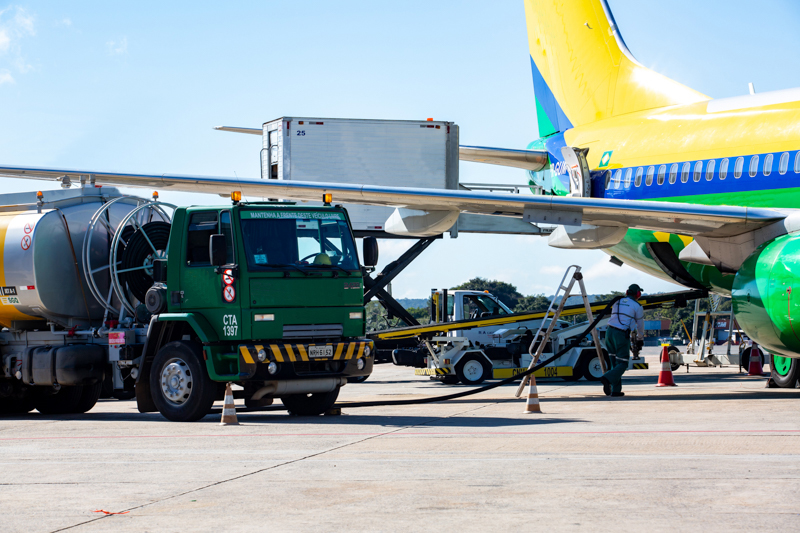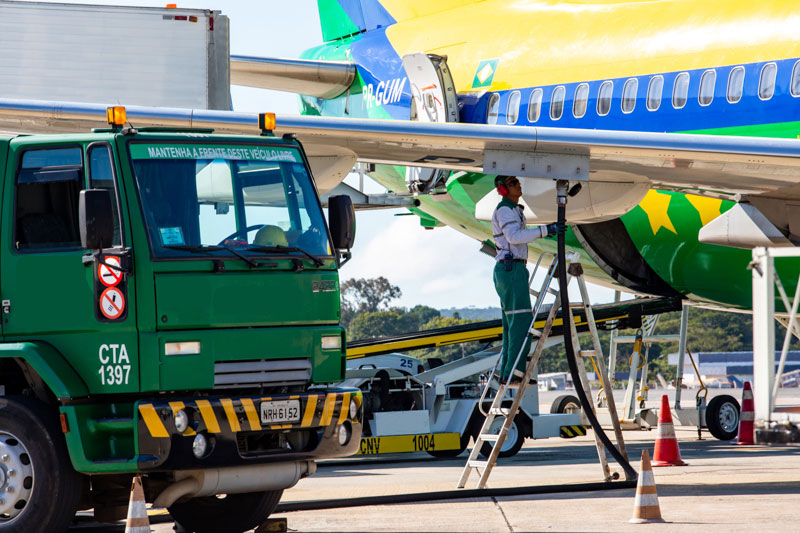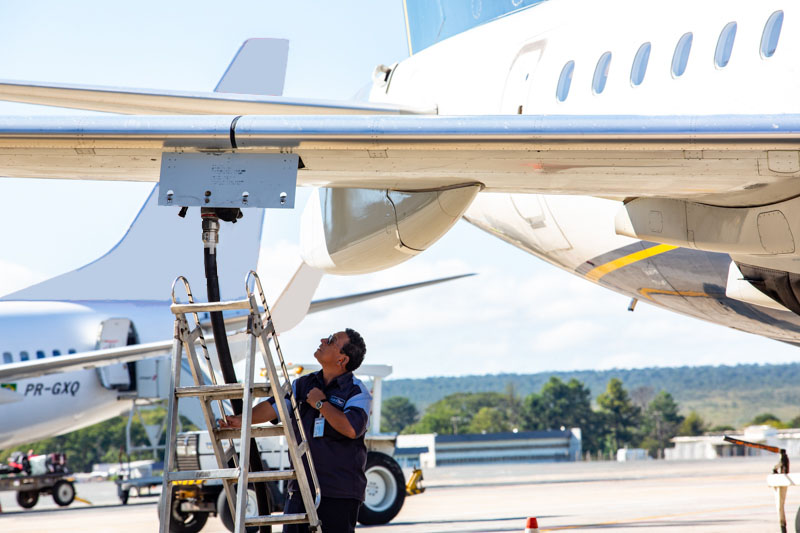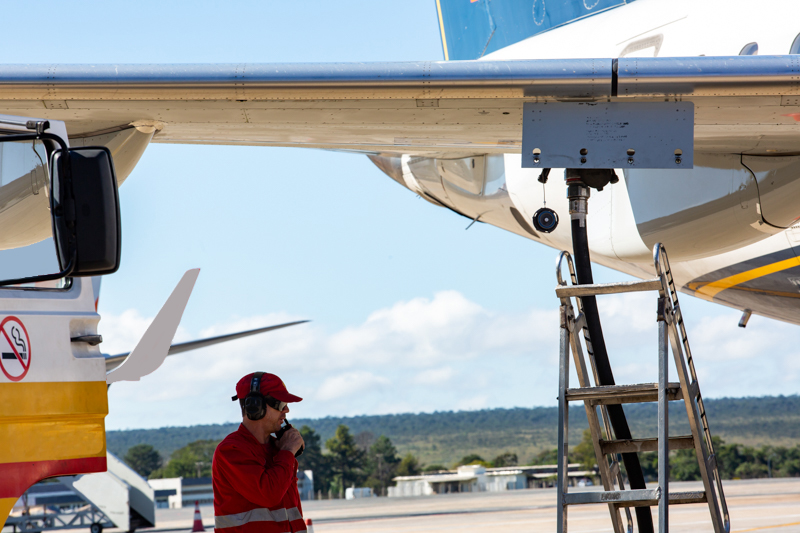 Given Brazil's commitment to carbon reduction goals, fueling aviation sustainably is crucial. Biokerosene can only partially meet supply challenges and electric options such as drones have limited application, Making this sector carbon-neutral requires disruptive technology.
The consumption of fuel is rising; in addition to the 5% annual growth rate observed in transportation overall, Brazil's aviation fuel demand is exacerbated by the size of the country and increasing connections with remote, isolated locations. These logistical challenges increase prices and contribute to climate change.
We need to introduce a new paradigm — a disruptive concept of decentralized production. For fueling Brazil, small might just be better.