Since January 2021, the PtX Hub has been running its renewable PtX trainings, which have been met with great enthusiasm by partners worldwide.
One year in, the Hub has made a first attempt at upscaling their set of trainers. Through fantastic teamwork with local GIZ projects, H2.SA and H2Brasil, the first Train-of-Trainers event was conducted in the last week of April 2022. Fifteen participants from three countries, as well as various guest speakers, were welcomed to the five-day workshop in Berlin.
The week was filled with input about renewable Power-to-X: technical aspects of production processes, synthesis, refining, transport and storage, but also possible market opportunities, sustainability concerns and frameworks, certification and standards, and policies – these topics were divided into specific training modules. Participants and trainers worked together to develop and adapt presentation material and deepen understanding of the module content.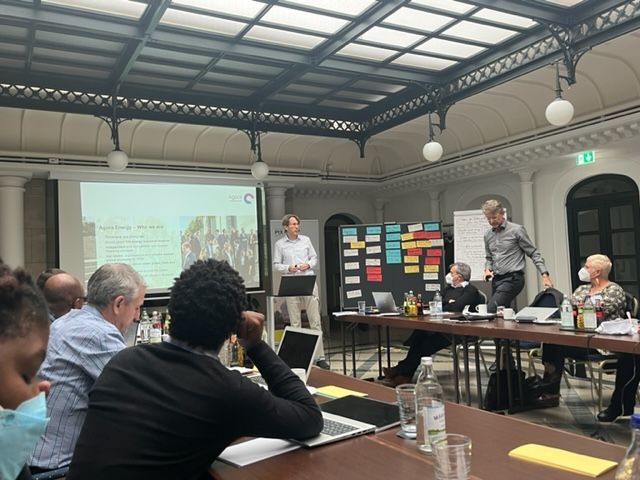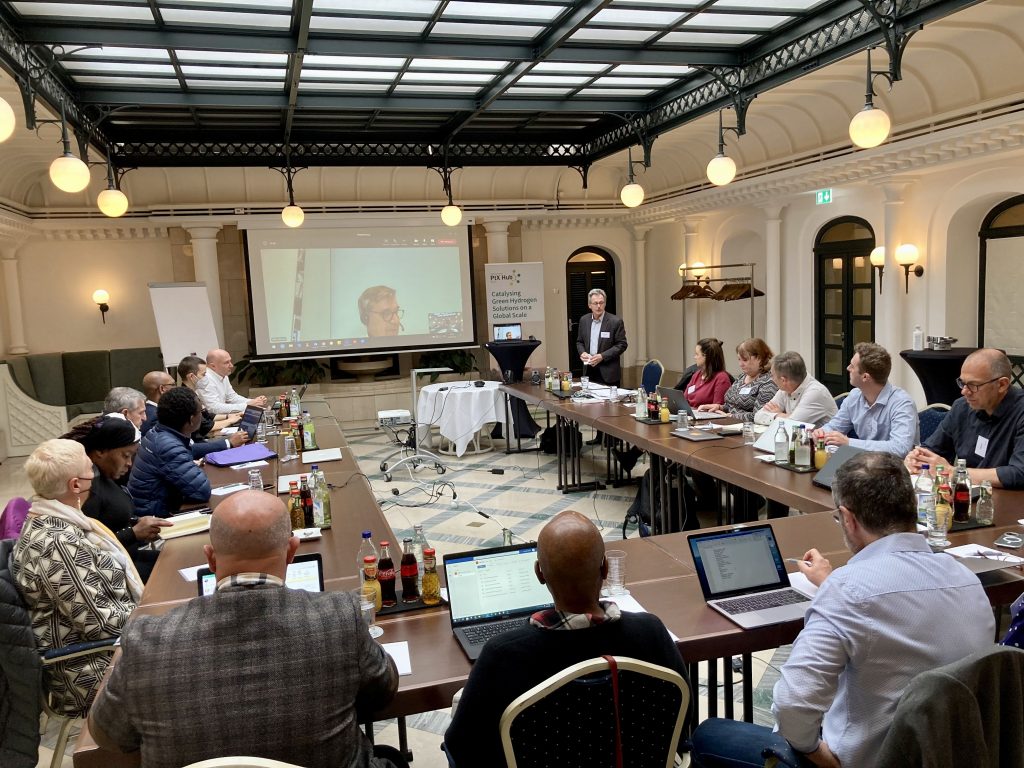 The technical part was covered by Prof. Dr. Christoph Menke, professor at the Trier University of Applied Science, and several inputs by external partners. These included Prof. Michael Römmich from the University of Applied Science Ruhr-West who talked about the Economics of Energy Market Trading, and Dr. Matthias Deutsch from Agora Energiewende detailing one of their latest papers "12 insights on hydrogen". Insights into country-specific conditions were given by the participants themselves in the form of discussions and exchanges throughout the week, and both regional and national trajectories in the energy sector were discussed. The spirited exchange between experts from different sectors continuously created new understanding and learning opportunities for all involved.
But studying content is not enough for a trainer-to-be. A trainer also has to be aware of didactical and methodological concepts applied in adult learning to engage their audience.
The didactical part was held by Michael Zillich, who already contributed to the creation and design of the renewable PtX training that has been conducted for over a year now on a regular basis. This expertise was gathered from working with local GIZ projects, in cooperation with ministries, academia and participants from the private sector. In addition to the general input provided on topics such as adult learning, participant engagement and didactic reduction, participants also had the opportunity to test their own didactical expertises both in small discussion groups as well as in front of a larger audience. During the subsequent individual and tandem presentations of the different modules, some first individual presentation approaches started to take shape, with participants integrating additional expert knowledge and regional case studies into their presentation material.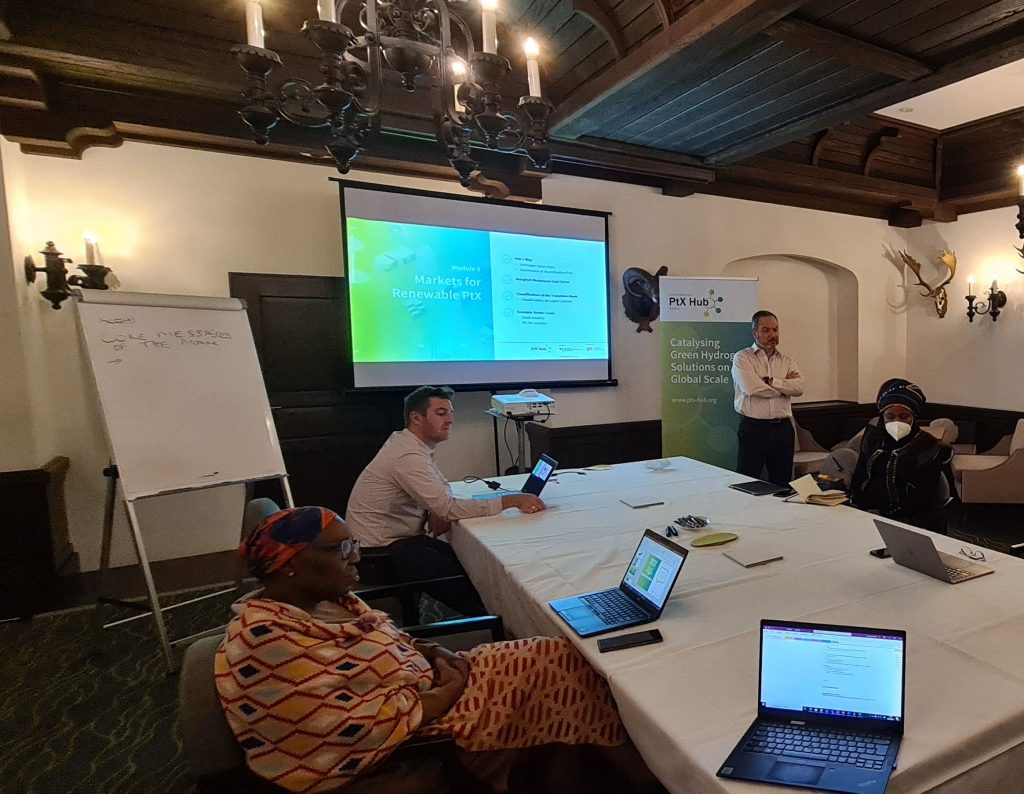 To lighten up the week after much intense studying, the group went on an excursion to ENERTRAG, headquartered in Dauerthal in the north-east of Germany. There, they visited the company's hydrogen production site where renewable energy from wind, PV and waste heat from biogas is producing green hydrogen. You can read all about the group's trip here.
Among the participants were experienced professors, as well as members of the private sector and private consultants – a diverse group with varying backgrounds that triggered vivid discussions. This heterogenity of expertise enabled participants to benefit from each other's knowledge throughout the whole week. Differences between the various countries and industries present showed that not all approaches to Power-to-X and green hydrogen were universally applicable, and increased awareness for the need for country- specific flexibility of the trainings. At the end of the week, participants reported they had an overall positive experience at the workshop and at the excursion to ENERTRAG. They were optimistic about the viability of Power-to-X and renewable energy in their countries, as well as on the global scale, and were pleasantly surprised by the current trajectory of green hydrogen production and cost. The opportunity to connect and network with each other was also met with resounding interest. There was a strong interest in maintaining the network created during the workshop in the future.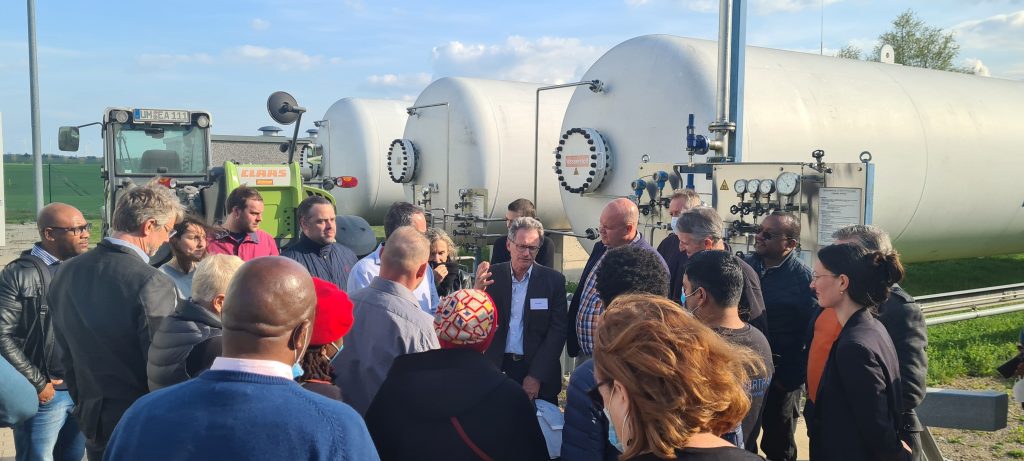 Building on the success of the first Train-of-Trainer workshop and on the feedback given by our participants at the end of the week, the PtX Hub is currently preparing a second workshop with a new round of trainers later in 2022. Stay up to date on the Trainings page.
Katrin Hermann and Maren Schöttler contributed to this article.
Photos by ©GIZ